Our Environment
Our Environment was saved from the threat of 85 Kg of plastic Bottle which landed in the Eco bin of Lekol Enba Pie.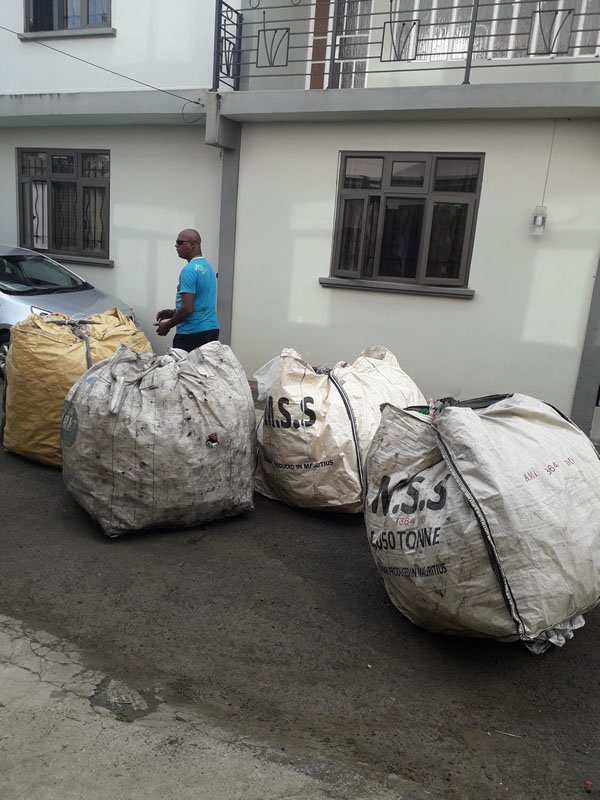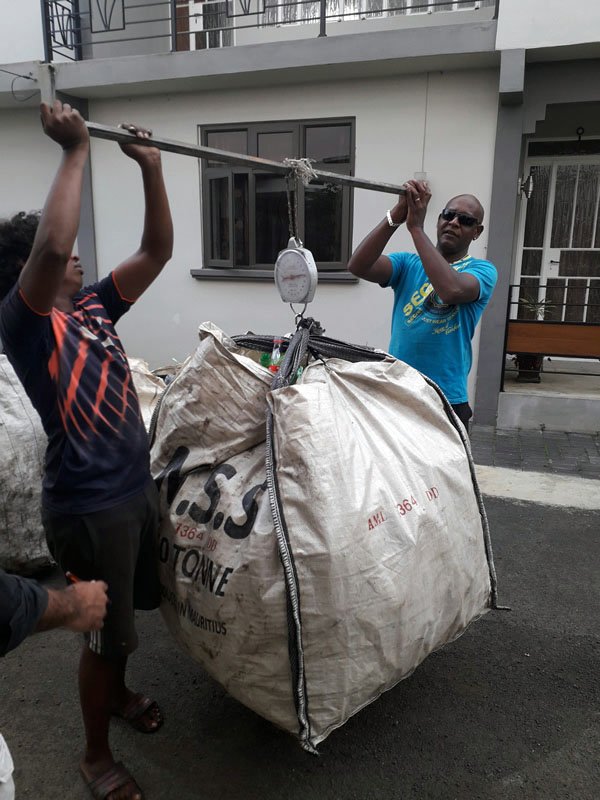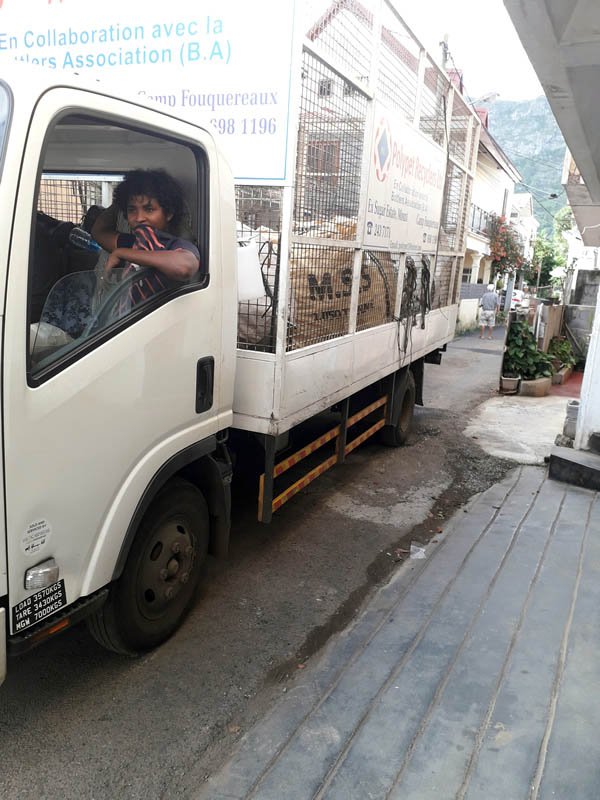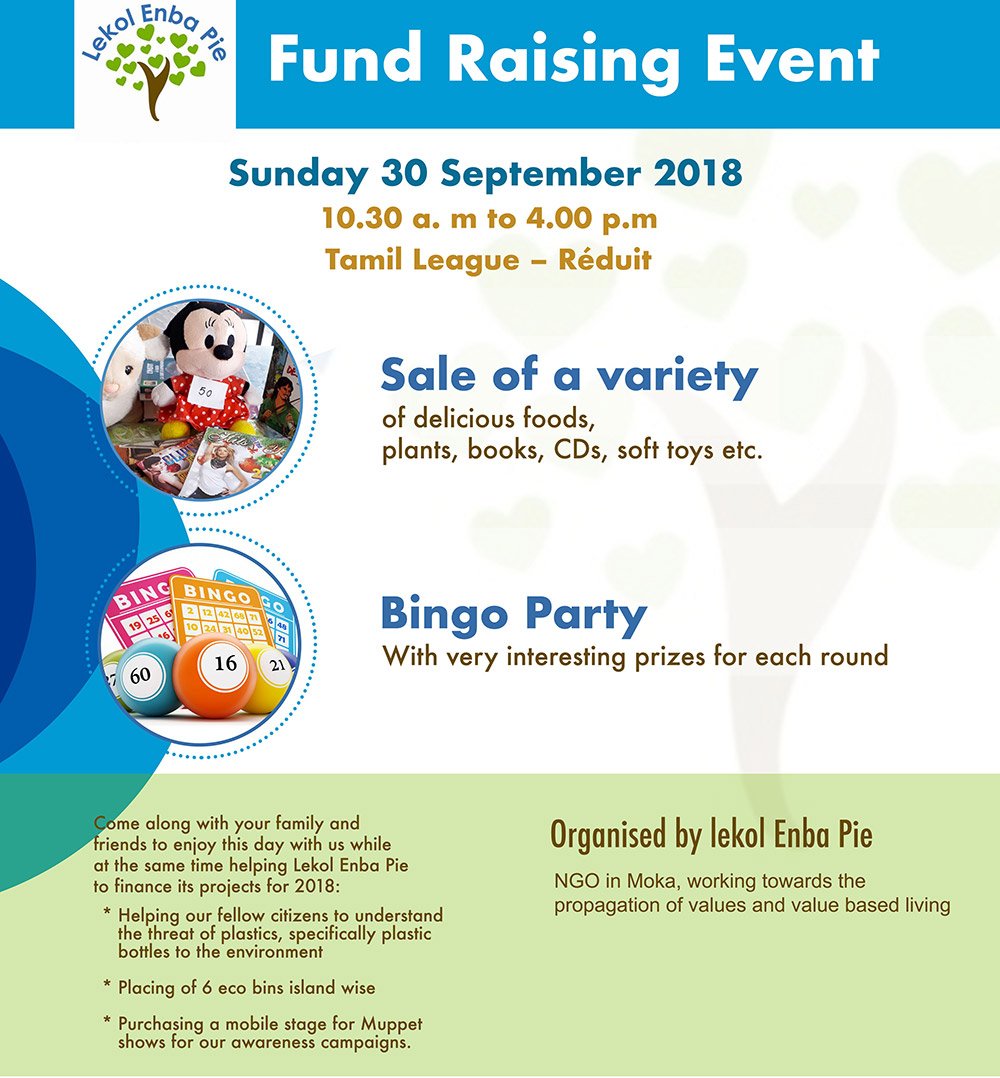 The results of Eco bin launched  on 19 May 2018 in the vicinity of Lekol Enba Pie , Peace Centre  Moka
The bin is full with 1625 bottles
100 families  including members of LEP , neighbourhood , friends  relatives    have been sensitized
65 families  have made use of the bin so far
The following 5 members have  sensitized   their relatives and neighbours who are now  using the bin
Name                                        No of  families  convinced to use bin
Kalaivanee Ventatasen                                    4
Melani Chan                                                      4             
Kamla Ragaven                                                 3
Raina Iyaroo                                                      3
Vicky Duval                                                        5
Protect the Environment
Avoid using plastic bottles whenever possible;
Try to reuse plastic bottles as far as possible;
Otherwise make a proper disposal of plastic bottles.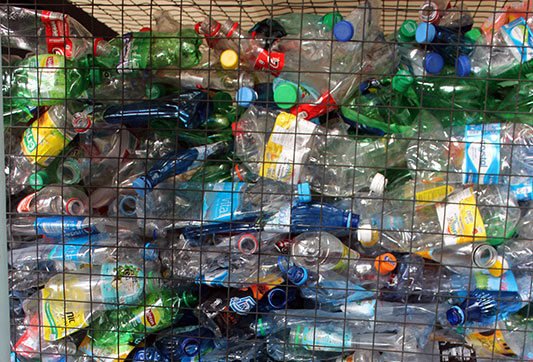 Lekol Enba Pie in its quest for a healthy environment is now equipped with an Eco bin. You are invited to make use of this bin for a proper disposal of Plastic Bottles. They are of a great threat to our environment when thrown about carelessly.
Let us all make an effort to protect our environment to ensure our own survival.
Please note:
The Eco bin can be used only on Saturdays when there is a member of Lekol Enba Pie around.
Your name and number of bottles you bring along must be recorded by member of Lekol Enba Pie before you place the bottles into the Eco bin.
Plastic bottles must be flattened before being placed in the Eco bin. Use your feet to do so.
Detergent bottles must not be placed in the Eco bin as they are not appropriate for recycling.
The person who inculcates the habit of proper disposal of plastic bottles in the largest number of families will be rewarded
Thank you for your collaboration and support.
You are invited to the launching of the Eco bin
Caring and protecting our environment
lekol Enba Pie will soon be equipped with an Eco Bin as shown below.
This project aims at inculcating the habit of placing plastic bottles in specific bins for recycling.
As a first step , families living in the vicinity of the seat of Lekol Enba Pie and all members of our organisation will be sensitised on waste management . They will, in turn, be requested to run awareness campaigns among their relatives, friends, colleagues and neighbours to encourage more and more citizens to separate wastes in different bins for recycling.
Project 2018
To have a mobile stage for muppet show through which Value Based living can be easily taught.

To have workshop for members so that they might become ambassadors of Value Based Living in their family and neighbourhood .

To place an Eco Bin by the seat of Lekol Enba Pie so as to sensitize the neighbours and members to Waste management.